How I've Rekindled My Love of Walking To Boost My Mental Well-Being (and How You Can Too)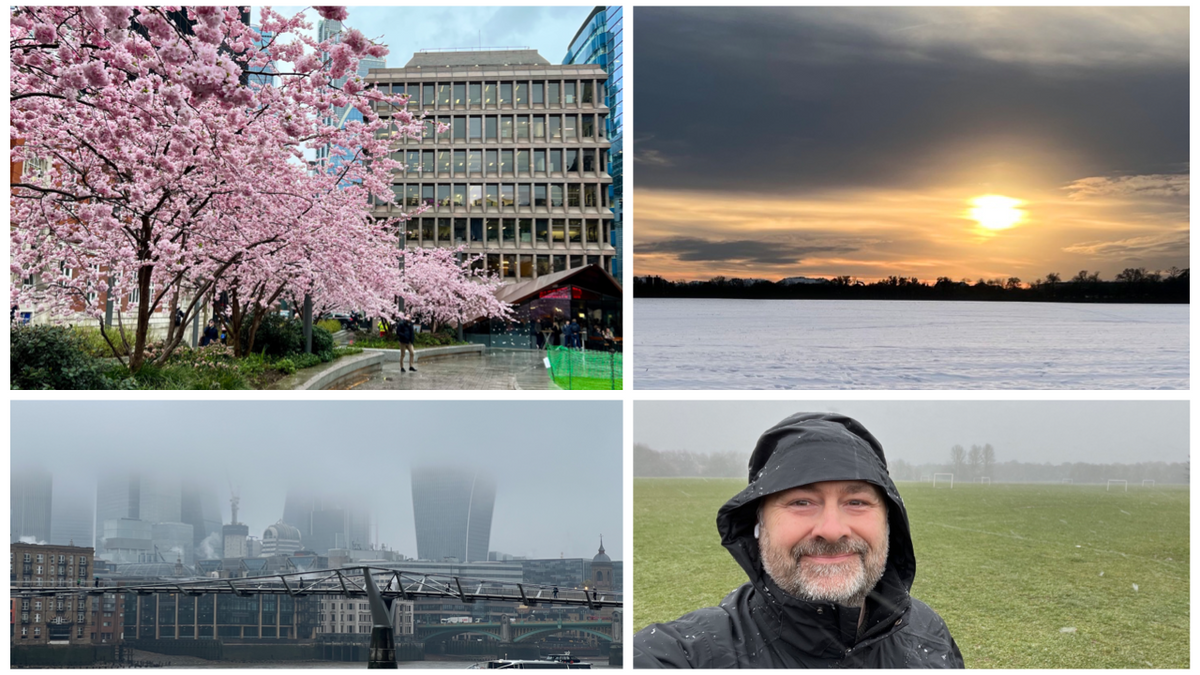 Walking is a superpower for boosting my mental well-being, energy levels and creativity.
When I looked at my daily activity last year, I noticed a striking difference between my commuting and remote-working days (on some days, I was barely moving!). I realised my walking routine had slipped (which tallied my low mood), and it was time to take action. I've now significantly increased my daily walking and reaping the benefits.
Are you ready to unleash your inner walker? Here's how I did it, and so can you:
Tracking My Activity: Building the Foundations
There is power in recording and monitoring your steps and distances.
My watch and phone track my activity levels. The data made it obvious how inactive I had become. Now it helps me to check my progress, set inspiring goals and hold myself accountable.
Having data at my fingertips is the foundation of my walking habit.
💡
Tip: when you go out for a walk, start a workout on your phone or watch to reinforce your commitment and collect valuable fitness insights to track over time.
Starting Small: The 5-Minute Walking Challenge
I set myself a goal of taking a daily 5-minute walk, making it irresistibly easy to say "yes" to.
A 5-minute walk feels manageable, even on days when I'd rather stay inside on the sofa. This goal is about reducing the barriers to taking action. Once I'd taken that first step outside, I would usually be surprised and walk for longer than 5 minutes.
Even if I only walk for 5 minutes, it's a win to celebrate (and 5 minutes more walking than I would otherwise have done).
Creating a Long-Term Goal: Embarking on an Epic Adventure
I will take the ring to Mordor...though I do not know the way — Frodo Baggins
Long-term goals help my motivation when the going gets tough.
I'm a total geek. There's no better motivation for me than to retrace the steps of Frodo Baggins in that epic Lord of the Rings adventure from the Shire to the slopes of Mount Doom to destroy the One Ring.
Enter the Fantasy Hike app, which automatically tracks your progress on that 1,780-mile quest. It pops up with alerts and pictures from notable locations or significant events to keep you motivated. My aim is to complete my journey by the end of the year, and right now, I'm on track to beat this.
For more grounded motivation, you can explore alternative apps, such as the Conqueror Challenges. They have an array of different challenges, such as traversing the Rocky Mountains or following the iconic Route 66. You'll receive virtual postcards and unlock local spots along the way, as well as receive a fancy medal in the post on completion!
Choosing Walking As My Primary Transport: Embracing My Inner Wanderer
I've transformed my relationship with walking by considering it my primary mode of transport.
With this mindset shift, I choose to walk more frequently rather than automatically jumping in the car. Time becomes the main factor, and, at weekends especially, I can slow down and walk. I also stack this with other activities, such as listening to podcasts or audiobooks, calling family and friends, or simply staying present and noticing my surroundings.
I've discovered that, by identifying as a walker, I am more likely to look for opportunities to walk.
Walking Meetings: Boosting Social Connection and Accountability
It's easy to stay desk-bound and sit through endless Teams or Zoom meetings when remote working.
I use walking meetings and catch-ups as a powerful way of enhancing my social connections and generating accountability. They help to introduce periods of walking and fresh air during the working day. Arranging a walk with someone else can be that nudge out of the door when I don't feel like it.
I find walking meetings create more open, relaxed and engaged conversations compared to the Zoom equivalent, which helps deepen relationships with colleagues.
💡
Bonus Tip: Take to the outdoors during meetings which are all about receiving information, such as staff briefings. Treat them like a podcast and get walking.
These approaches have helped me to make daily more routine for me. Are there any tips that you use to get out walking?