3 Life Lessons I Learned From My Dad
My dad was a remarkable man and, in this article, I reflect on three of the lessons he left me with while I was growing up.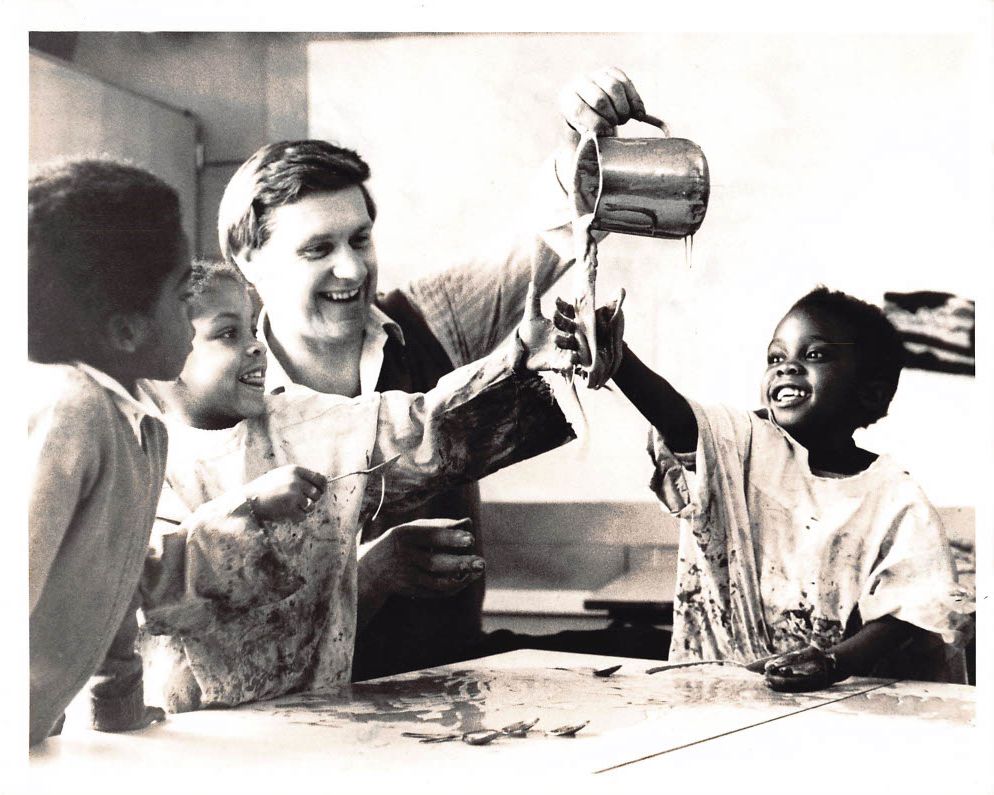 I lost my dad, Robert, to cancer almost 20 years ago. There have been many times since where I've wanted his advice, guidance, or support, particularly once I became a parent myself. However, I know that there are already many ideas and principles that he had left me with while I was growing up.
Three lessons that stand out for me are
the power of questions and imagination;
following your path and taking a risk; and
do what you love.
The Power of Questions and Imagination
When I was a kid, there was a time when I went to our local shops to buy some sweets with my newly-given pocket money.
When I returned home, my dad asked where my sweets were. I'd eaten them all on the journey back. He followed up by asking where the wrappers were, to which I replied that I had dropped them as I walked.
He looked disappointed. He didn't get angry or tell me off but asked me what I thought the world would be like if everyone dropped their litter wherever they wanted.
I had a nightmarish vision of our neighbourhood, where everyone was wading through piles of litter and waste. It was a horrible sight and was enough to prompt me to retrace my steps and pick up any of the wrappers that I could find.
It's an image that has stuck with me ever since and shaped my views around littering (though not far enough to keep my house tidy!).
More than this, it was one example of the power of asking questions and leading someone to think for themselves, rather than telling them what to do or how to think. It was something my dad did a lot whenever I went for advice. I often found it frustrating when I wanted to be told what to do or get reassurance, but it always helped me.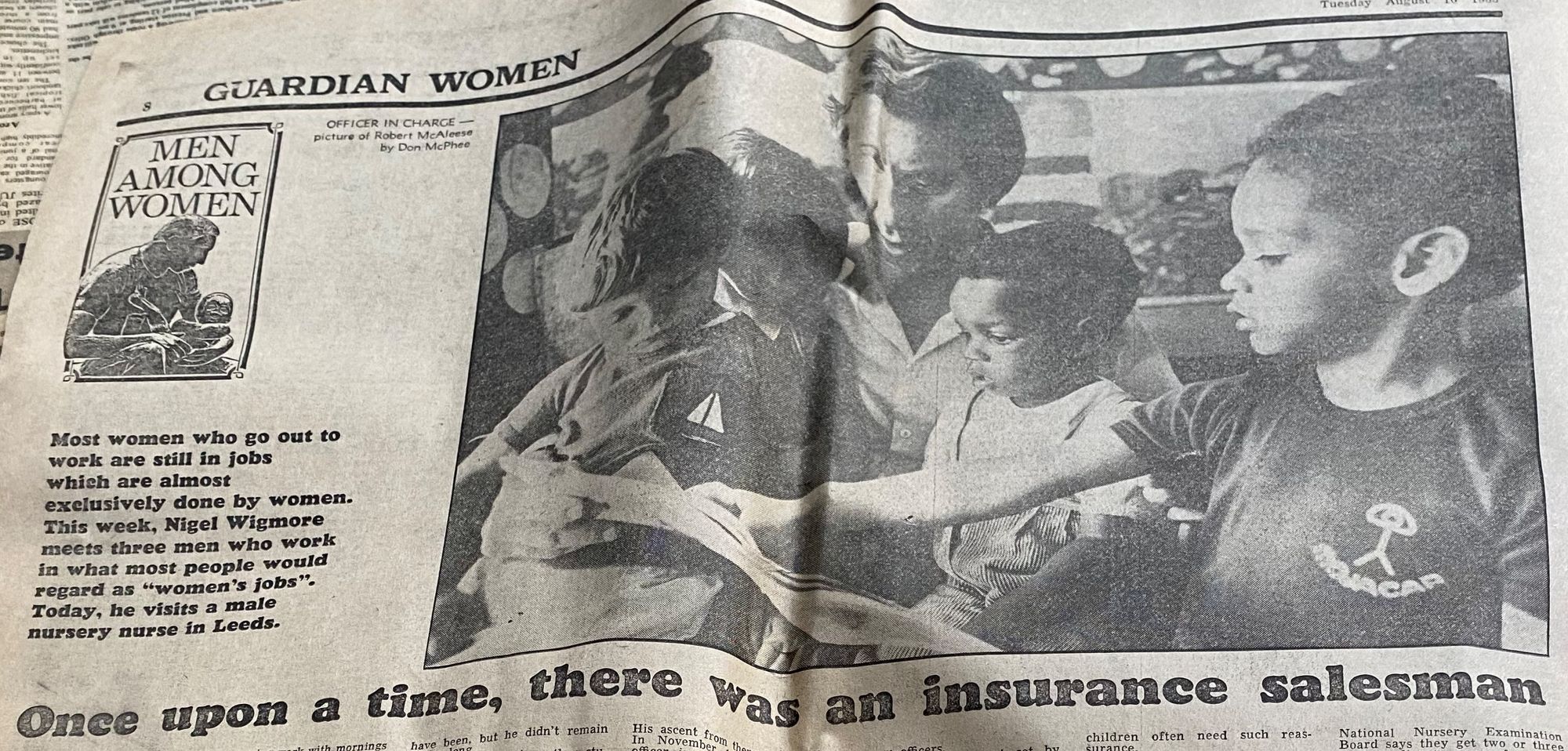 Follow Your Path and Take a Risk
When I was growing up, my dad was an insurance salesman. He used to take my brother and me out on a Saturday morning with him while he made premium collections and dropped them off at the office.
It was always a treat, heading into town following him on his job. We'd often get the opportunity to get lost in the Leeds City Library as part of the trip and would head home via the bakery for some freshly baked bread, which we'd usually devour the thick doorstep slices with some butter and jam.
While this was a treat for us, my dad never enjoyed his job.
He worked evenings and weekends and would look after my brother and me while my mum was at work. He began to help out at the playschool that we both attended, eventually becoming the secretary of the playschool committee. It was something he loved, and it sparked the idea of wanting to do more of this.
My mum and dad agreed that it was important for my dad to be happy, so they took the risk, and he left his job to re-train as a nursery nurse. I didn't realise at the time how hard this was for them financially, and it would have been so easy to have decided not to do this to keep the money coming in.
So, in the mid-seventies and in the same week that I started school, my dad went back to college, aged 31, to study for the Nursery Nurse Examination Board Certificate. When he walked into Thomas Danby college on his first day, he discovered that he was the only man out of 120 students. At the time, I imagine it must have been a brave choice and will have attracted judgement, but he took it in his stride.
He mainly was welcomed, something he felt wouldn't have been the case for a woman entering a male-dominated profession. My mum told me of only two occasions when he felt left out or treated differently:
One Leeds maternity unit refused him entry to study because he was a man, but then another maternity hospital welcomed him.
The course tutor offered to excuse him from the sewing assignment, where the students were asked to make an outfit for a doll. He was having none this and made a corduroy trouser suit complete with a knitted jumper. He finished with an 'A' in sewing, and later went on to make our clothes.
My dad became the first man in Leeds to qualify as a nursery nurse and started his new role at Lovell Park Day Nursery. A couple of years later, he was promoted to deputy officer-in-charge at Burley Park Nursery.
In the early 1980s, Leeds Social Services expanded the number of day nurseries in the city. In 1981, he was successful in his application to become the officer-in-charge of his own day nursery. He was the first man in the UK to do so. This was noteworthy enough to be featured in the news, including The Guardian and Daily Express newspapers and the local news show, Look North. He cringed every time we played that segment back on video.
Although I've often played it safe within my career, I now see this as an important lesson about being open about what you want to do and taking a chance on it.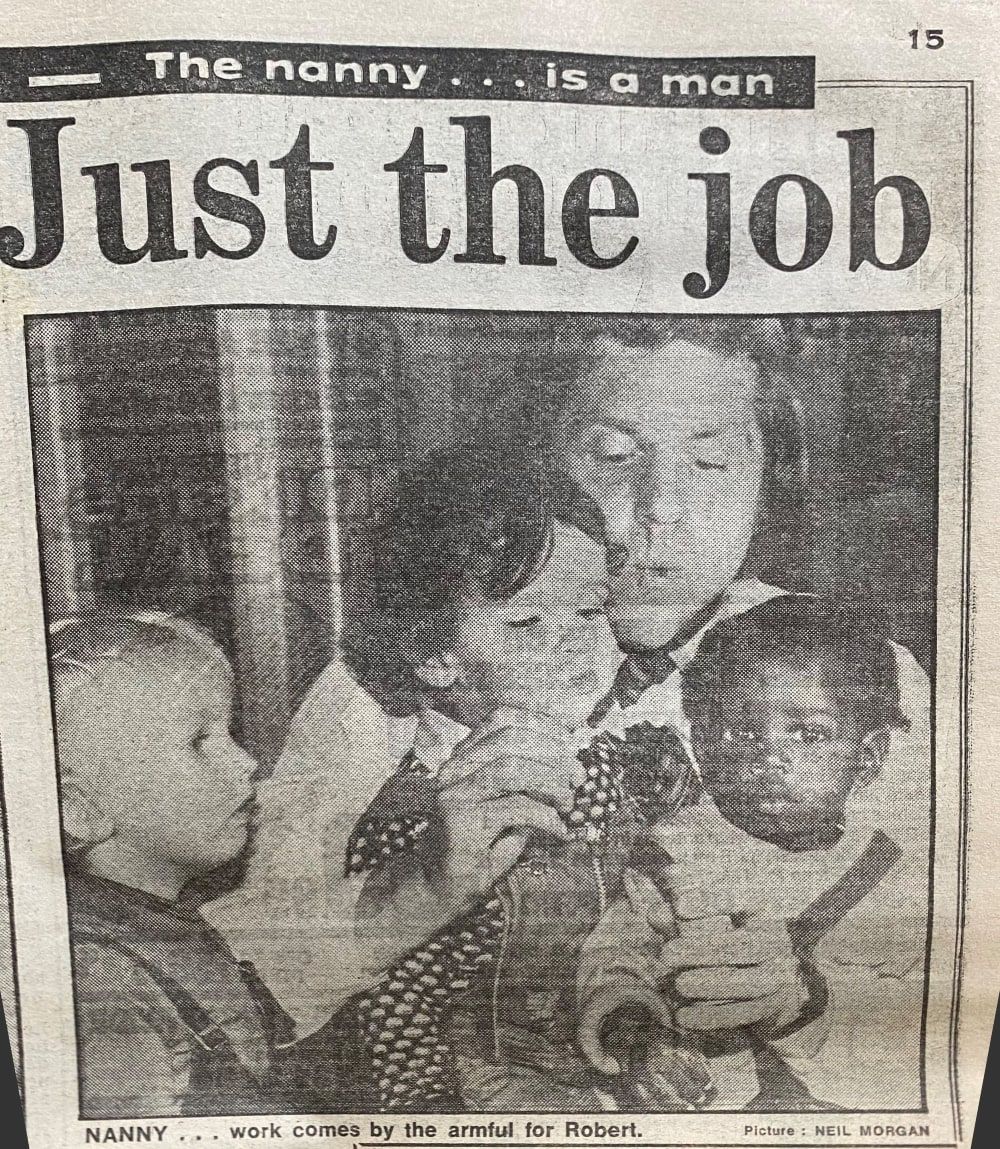 Do What You Love - It's Not Always About Money
My dad had a long career in childcare and child development and enjoyed his job enormously. A time came when he was offered the opportunity to become the area manager, taking responsibility for Leeds' Day Nurseries.
The pound signs appeared in front of my brother's and my eyes. We could have a better car and holidays. Things were moving up, and we urged him to take it and fully expected him to.
Except he didn't and declined the offer. "What was he thinking?" my brother and I thought.
But, my dad got into this field because of his passion for caring for children, helping them learn and develop.
If he were to take the job, it would mean more money, but it would be more managerial and take him away from the work he loved. It wasn't something that he wanted to do.
We were, of course, disappointed. But, as I've grown up, I admire his decision.
Whenever I feel that I should be making or planning a step up or find myself comparing myself unfavourably with others, my dad's example reminds me to think about what's important to me and what I want to do. I feel that this has helped me become more content and focussed on the present.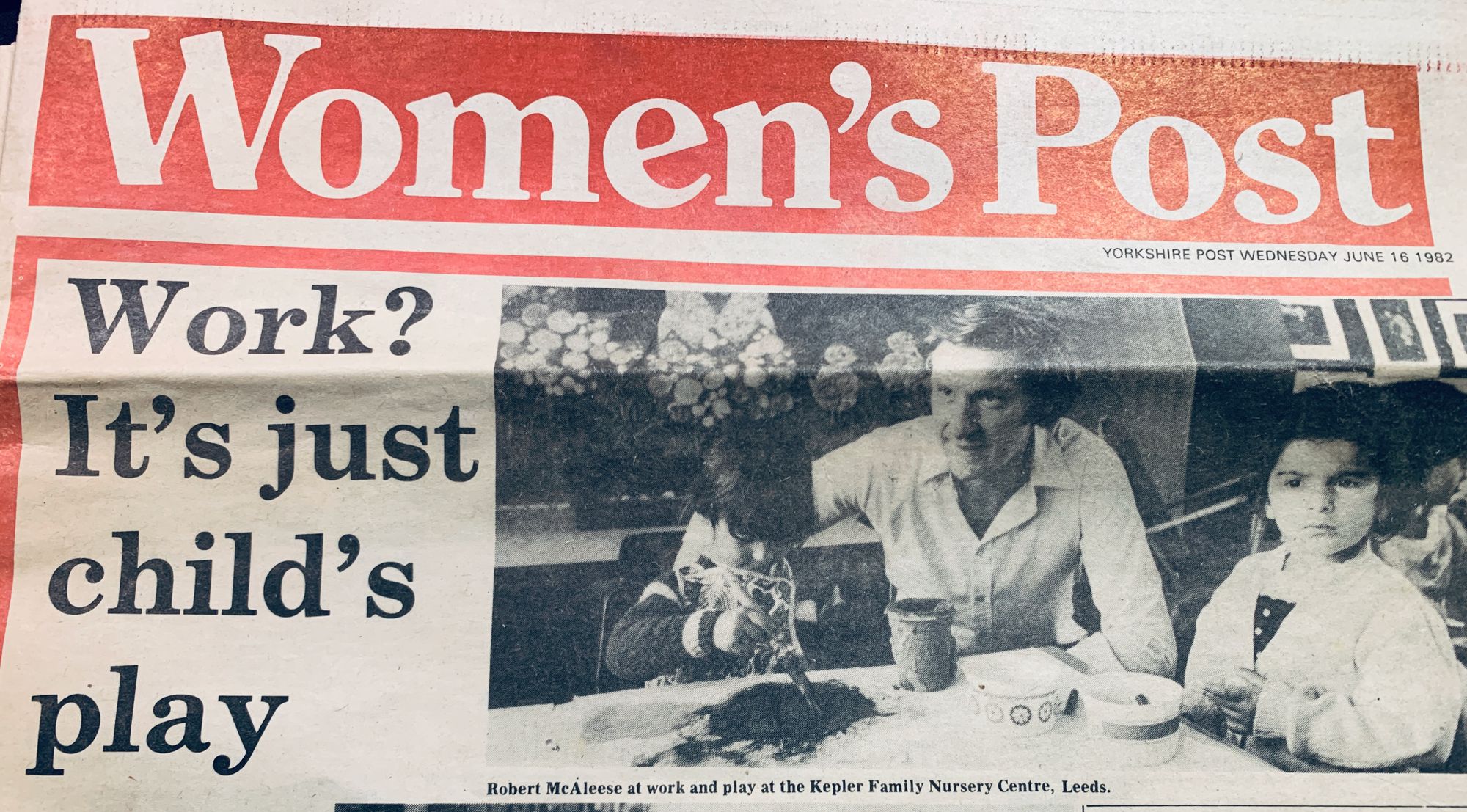 Final Takeaways
As I look back at what I learned from my dad, what strikes me most isn't the help that I got or the advice he gave. It's that we learn so much from seeing people's actions.
The most important lessons I learned were from what my dad did, his principles, and how he carried himself. It's a point that's valid for all of us as leaders, parents, or people.
I'm immensely proud of all that my dad achieved, and it's been wonderful to take some time to pause and reflect on writing this article.
---
📬
I write weekly about mental health, wellbeing, personal growth. If you enjoyed this article then please join me on this journey to smash mental health stigma through the power of stories and shared experiences.